Kardashians  – is the family that became known all over the world due to reality show named "Keeping up with the Kardashians". Kardashians were called America's first family. The series shows Kardashian family member's love lives, conflicts, and professional pursuits.
The Kardashian family story began a long time ago when an Armenian man named Robert Kardashian began dating an American woman Kris. They married in 1978. Robert had four children with his wife Kris; Kourtney, Kimberly, Khloé, and Robert. 
Robert was an attorney, businessman and the founder of Movie Tunes which was a music and marketing company. Kardashian gained national recognition as O. J. Simpson's friend and defense attorney during Simpson's trial. The couple divorced in 1991. Two years later, after divorce, Kris remarried to gold medal Olympian Bruce Jenner. She had two daughters with Bruce: Kendall and Kylie.
Kourtney Kardashian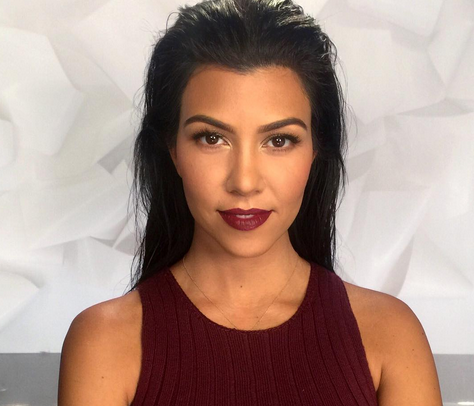 Kourtney Kardashian was born on April 18, 1979, LA, California. In 2007, Kourtney is a family member, a reality star that took part in television series "Keeping up with the Kardashians".  The reality star graduated from Mary Mount High School in 1998. Kourtney received her Bachelor's degree at the University of Arizona.
It was in 2007 when Kourtney and her family began appearing on Keeping up with the Kardashians. However, Kourtney was not new in this field. Before this series, she had already starred in the E! Network in a series called The Simple Life. In this series, she starred with her childhood friend Paris Hilton. She also was in the cast of the failed reality show Filthy Rich: Cattle Drive.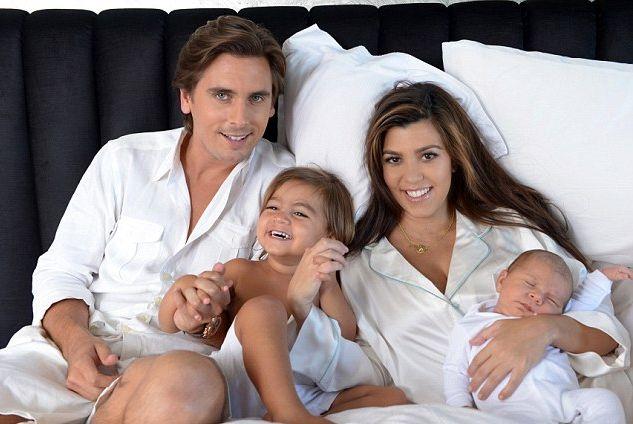 Kourtney had a long-term relationship with Scott Disick. They started dating in 2006. During the filming, the couple split temporarily. Later they reunited and Kourtney announced him about her pregnancy.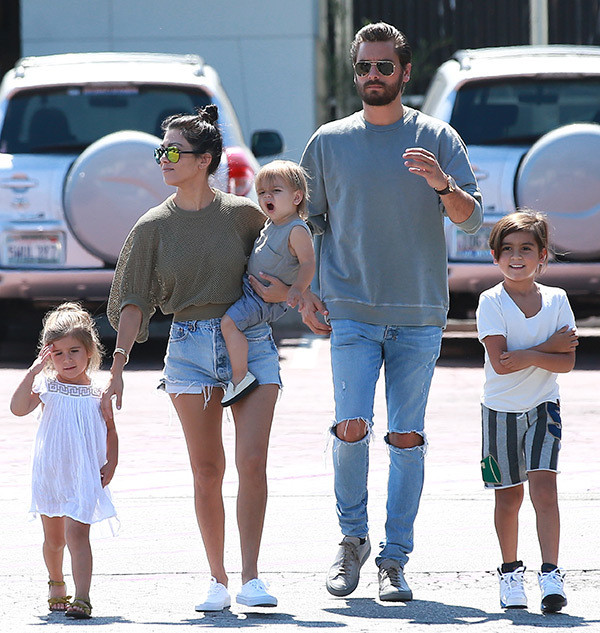 Kourtney and Scott welcomed their first child, a son Mason on December 14, 2009. Kourtney gave birth to a girl named Penelope July 8, 2011. Later in June 2014, she gave birth to their third child, son Reign Aston.
According to E! News, on Fourth of July in 2015, the couple reportedly broke up.
The breakup came after tabloids reports that her husband was partying in Monte Carlo with other women among which was Scot's ex-girlfriend.
Besides being a mother and reality show star, Kourtney is a successful entrepreneur.
Besides running run a chain of clothing stores called Dash, Kourtney also co-owns a children's boutique, with her mother. Kourtney told that work helped her cope with the loss of her father.
Kim Kardashian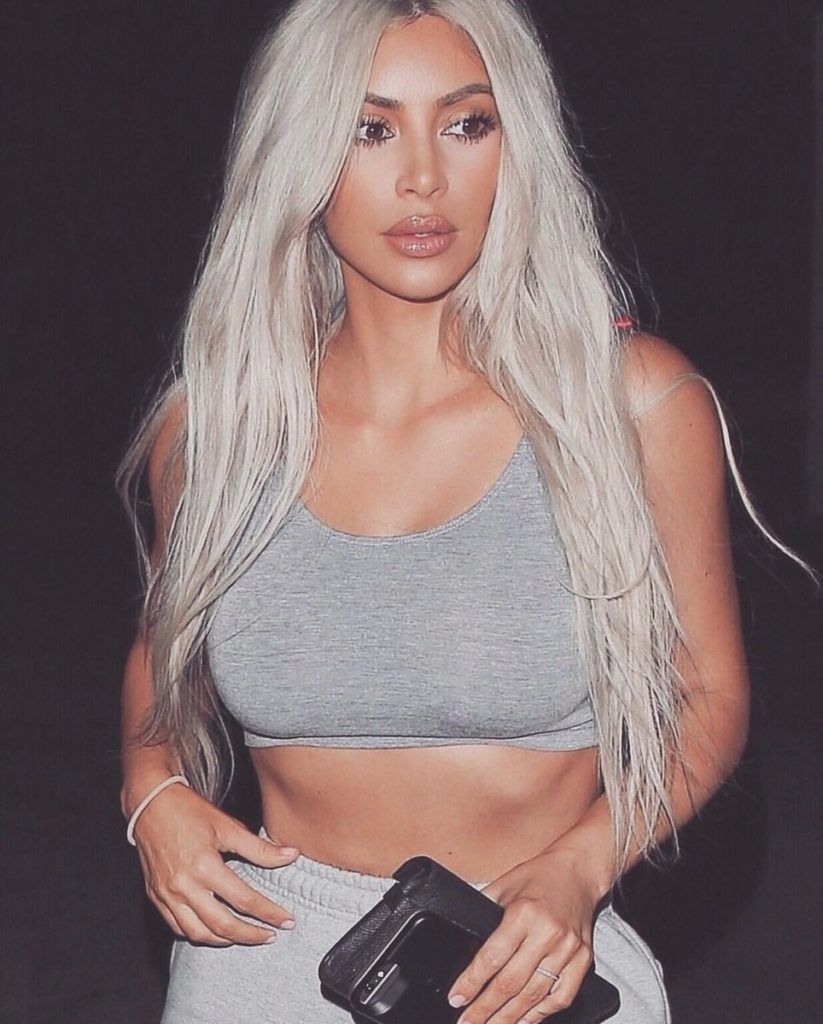 Kim Kardashian was born on October 21, 1980, in Beverly Hills, California. She is a model, reality television star, and socialite. Kim is one of the four children born to the Armenian attorney and businessman Robert Kardashian and his first wife Kris.
Kim became famous when a scandalous video with rapper Ray J. was put online. Nowadays Kardashian's mother, Kris, manages her daughter's career. She is also a businesswoman and engaged in management deals with her other famous children.
According to Kardashian family sisters, Sunday church was a regular part of their family life. Thus when they reached the age of 18 they continued to live together and didn't leave the house. While attending high school, Kim Kardashian worked for her father's company. After his father's death, the corporation was given to her and her siblings. Soon they have sold it.
Kim stepped into the business world herself. She formed Kimsaprincess Productions, LLC. It followed by the release of three successful workout videos starring by Kim.
In 2006, Kardashian stepped into business with her sisters Kourtney and Khloé. As mentioned above, three sisters opened the boutique shop D-A-S-H. The name of the shop derived from the family's last name. The boutique was located in Calabasas, California. A showcase of the shop included some of the sisters' favorite American designers. They enlarged their business and opened shops in Miami and Southampton in 2014.
Reality TV Star: 'Keeping Up with the Kardashians'
Kardashian started making her way into the TV at the same time when her video was uploaded to media. The reality showed personal and professional lives of the Kardashian family; Kim, her sisters Kourtney and Khloé; brother Robert Jr.; mother Kris; stepfather Bruce (now Caitlyn); and the two young daughters of Kris and Bruce, Kendall and Kylie. The executive producer of the reality show was American Idol host Ryan Seacrest.
In one the episode of the first season, Kim discusses with her family an offer from Playboy. She got a suggestion to appear nude in the magazine. Soon she agreed to do that. The photo published in the December 2007 Playboy Magazine.
Her decision shows the fact how much she is confident about her own body. A big part of her brand includes her curves. She told Playboy that she did not like it. In the past, she prayed to stop developing before sleeping. Nowadays Kim thinks differently she doesn't want to be a typical skinny model. She is proud of her body.
Since then her celebrity status has only grown. Soon Kim became the most Googled celebrity in 2008 and ended Britney Spears's four-year run. The reality star appeared in many magazines. In 2008 she becomes the face of Bongo Jeans. In March 2009, she helped launch a shoe shopping service named ShoeDazzle. The service works with the Hollywood's most adored stylists.
Later Kim launched her own perfume line with Kourtney and Khloe, Kardashian. The fashion collection named Sears-branded tanning products, and more. By millions of followers on social media, Kim receives $20,000 per post for promoting products for various brands.
Personal Life
1st & 2nd Marriage
As a reality show star, personal life of Kim has been the subject matter of media interest. She was 20 when she married music producer Damon Thomas in 2000. Their marriage ended after four years. When she was divorce Kardashian had famous boyfriends, including singer Nick Lachey and Reggie Bush.
In 2010, Kardashian had a relationship with pro basketball player Kris Humphries. The pair married during a televised ceremony in front of more than 400 guests in 2011. The pair lived together several weeks, after 72 days of marriage they get divorced. Later Kris told that marriage was a fraud. In April 2013, Kim and Kris had settled their divorce.
Kim Kardashian & Kanye West
Kardashian started a relationship with famous rapper Kanye West in 2012. In December 2012, the couple announced that they were expecting their first child together. They daughter North (Nori) was born on June 15, 2013, in LA.
In 2013, on Kardashian 33rd birthday, Kim and West got engaged. West proposed to her at the AT&T baseball stadium in San Francisco.
The couple held the ceremony on May 24, 2014, in Florence, Italy. Her stepfather, Bruce Jenner, walked her down while famous vocalist Andrea Bocelli sang "Con te Partiro."
In the 10th season of her reality series, Keeping Up with the Kardashians, Kim told about her desire to get pregnant again. She had issues with fertility.
Soon in May 2015, she told in a teaser of the show that she was pregnant with the second child. Kim and Kanye welcomed their son on December 5, 2015. They named him Saint.
Օn January 15, 2018, Kim and Kanye welcomed their third child, a daughter born to their surrogate. In the post titled "She's Here!"— Kim wrote:
"We are incredibly grateful to our surrogate who made our dreams come true with the greatest gift one could give and to our wonderful doctors and nurses for their special care."
Kim and Kanye named their daughter Chicago. Kim also told the public that it was difficult for herself because of the fact that she carried her two babies and not her third child.
Paris Robbery
In 2016 Kim went to France for attending Paris Fashion Week. On October 3 she was the victim of an armed robbery; a group of robbers broke into the Hotel de Pourtales, a luxury apartment building where Kardashian was staying. The robbers bound her wrists and ankles and taped her mouth. Thieves stole a 20-carat diamond ring and a jewelry box costing $5.6 million. Kardashian was not physically harmed but was traumatized. For some time she avoided public appearances and took time to recover.
Khloé Kardashian
Career & Marriage
Khloé was born on June 27, 1984, in LA, California. She has developed a reputation due to reality show Keeping Up with the Kardashians.
In addition to clothing stores called D-A-S-H, Khloé also designs swimwear and jewelry and irrespective of her family she designs clothing for QVC and Sears and runs PerfectSkin and QuickTrim product lines.
Khloé married to NBA Star Lamar Odom in 2009. The couple had only been dating for a month. Their wedding was shown on Keeping Up with the Kardashians.
They started a reality series named "Khloé and Lamar" and their marriage grew the ratings of the reality show. In 2011, Khloé told that they would stop the reality series because of the Lamar disapproval.
Odom had drug abuse problem and on August 30, 2013, he was arrested, on suspicion of driving under the influence.
Under the persuasion of Khloé Odom checked into rehab, but he left the place after 24 hours or so. During their divorce proceedings, she dated French Montana and basketball professional James Harden.T
hey had yet to finalize their divorce when Odom was found unconscious in Nevada in October 2015. Though long separation, Kardashian rushed to the hospital and started recovering process.
This couple officially divorced in October 2016.
O.J. Simpson & Khloé Kardashian: Truth or Lie
In 2012, Simon Cowell invited Khloé to host The X Factor. Around this time, she was trying to prove that she was indeed Robert Kardashian's biological child. People started rumoring that Khloé's physical appearance contrasts that of her sisters. They say that she was the product of an extramarital affair and considered her as a daughter of O. J. Simpson, National Football League running back, broadcaster and actor. O. J. Simpson was Robert's close friend. He murdered his wife and was sent to prison. Finally, Khloé made a test reveal the truth and put the rumor to rest.
In the fall of 2014, she appeared in a series with older sister Kourtney, called Kourtney & Khloé Take the Hamptons. Later she started a new TV series by herself called Cocktails with Khloé, but it only had one season.
Other Kardashian Family members
Robert Arthur Kardashian
Robert Arthur Kardashian was born March 17, 1987. He is known for appearing on TV Series. Rob also took part in the thirteenth season of ABC's Dancing with the Stars. He was in the second place. Rob was one of the final judges of Miss USA 2012. In 2012 he launched his sock line titled Arthur George. Later he began dating with model Blac Chyna and they had a daughter but soon they split up.
Kendall and Kylie Jenner
Kendall and Kylie Jenner are the daughters of Kris and Bruce Jenner. Besides to Kardashian sisters, they also have three older half-brothers through their father. They also followed in the footsteps of their sisters Kim, Khloé and Kourtney Kardashian.
Bruce Jenner/Caitlyn Jenner
Formerly known as Bruce Jenner, Caitlyn was an Olympic gold medal-winning athlete. Jenner won the 1976 Olympics decathlon event at the Montreal Olympic Games and became famous. In 2015 Jenner revealed being a trans woman. Jenner publicly announced her name change from Bruce to Caitlyn.