One of the most famous American-Armenians, Kirk Kerkorian, became a true proof of the "American dream".  He could build an entire empire with just 8- years-long education and a huge desire. Kerkorian's life experience inspires millions. From selling newspapers he became the first who built the most expensive hotels in Las Vegas. According to Forbes, Kerkorian's net was over 4 billion USD in 2015. 
Biography
He was born in 1917, in Fresno, California. His parents were emigrants from Armenia. They came to the US in because of the Armenian Genocide. Kirk was the youngest in the family. They used to speak Armenian, so Kirk had to learn English in the streets or at school, where he went time to time.
He earned his first money when he was 9 years old by selling newspapers. 14 years-old Kirk left school without even completing the 8th grade. He started to make money by washing cars and doing small jobs meanwhile couldn't keep thinking how to get over the poverty.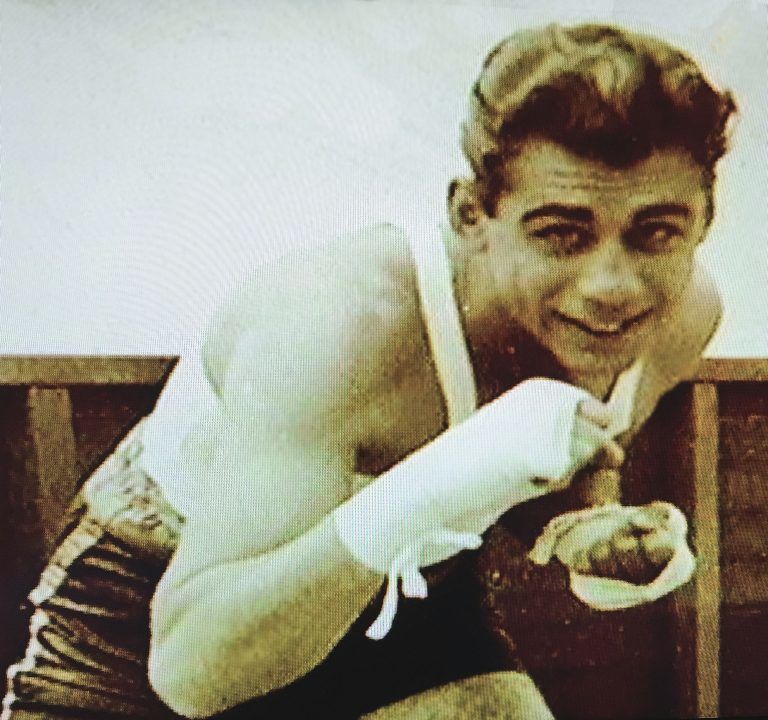 He began as a pilot
Kirk wanted to become a professional boxer but his life turned around when he met Ted O'Flaherty. Ted was the one who brought him to airplane's world. Right after the first flight, Kirk decided to become a professional pilot.
He got his pilot license being 23 years old and flew missions for the Royal Air Force during the World War II era doing flights from Canada to Europe. His salary was 1000 USD for each flight. During this job, Kerkorian collected his first money for the business world.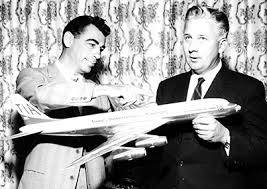 His first big deal was the Cessna airplane, which he used for private flights. Then he founded his first company "Trans International Airlines". After few years sold it for 104 million USD.
Business career
In 1965 Kerkorian became the owner of US Broadcasting industry Union. His most successful deal was buying a land area in Las Vegas. He rented different parts of this land and after 6 years, before selling it, he earned 4 million USD.
People call Kerkorian "the father of the Las Vegas mega resort". The fame and glory of today's Las Vegas come from the times he built Caesars Palace casino in 1962. After he founded the Las Vegas Hilton hotel, which was at that time the biggest one in the world. Kerkorian was also the first businessmen in Las Vegas opening a playground, Youth Hostel, for children, whose parents were in the casinos.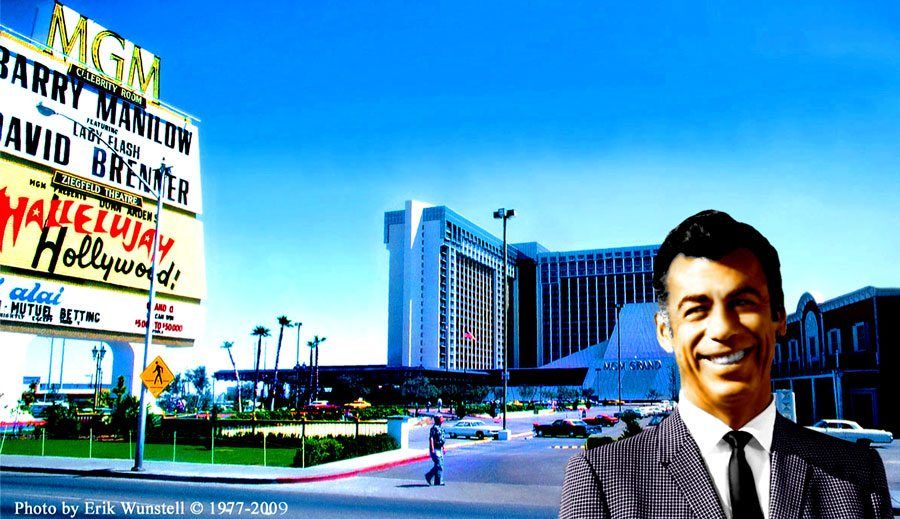 In 1973 Kirkorian became the owner of MGM studios, found MGM Grand Hotel and Casino (now Bally's Las Vegas). Another worlds' biggest casino of that times Kerkorian built in Las Vegas in 1993. This was the famous MGM Grand Las Vegas.
At some points, Kerkorian also owned iconic Vegas properties such as the Desert Inn, the Sands, and the Flamingo.
In the early 1970's he bought the Western Airlines' leading part. He began to interest himself with the automobile industry in 1995 with an attempt to take over the Chrysler Corporation. But the owners saw the action as hostile and he renounced the efforts.
Though Kerkorian was getting famous day by day, he always preferred to be in a shadow, he almost never gave interviews. He kept proving himself and the world that success comes from working.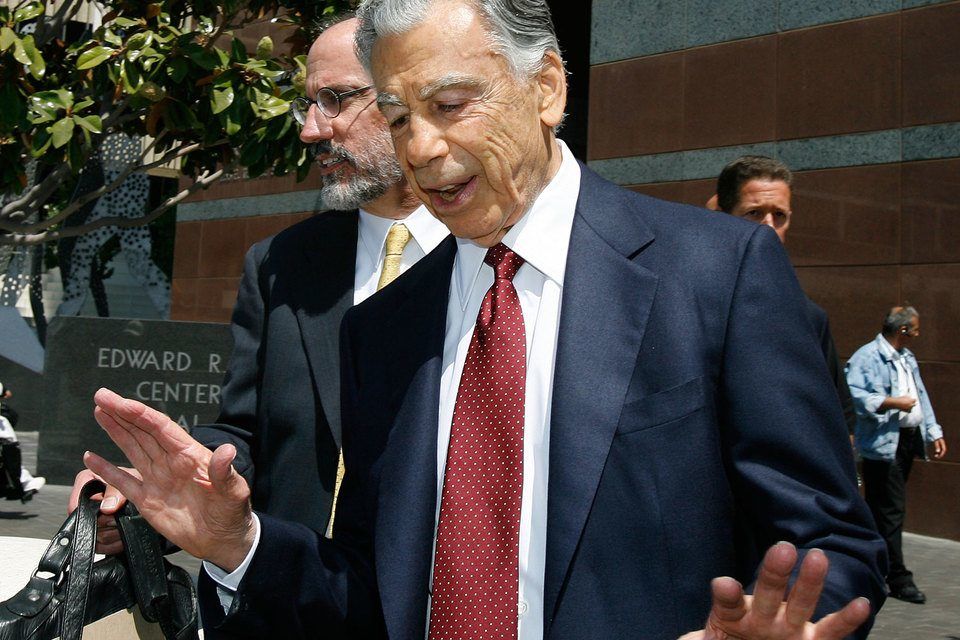 Family
The first time Kerkorian was married in 1942 to Hilda Schmidt. They got divorced after 10 years. His next marriage lasted 30 years. Billionaire's second wife was Jean Maree Hardy.
They met and fell in love while she was sent to check opportunities to choreograph a performance in Las Vegas. Kirk and Jean have 2 daughters, Tracy and Linda. Their names serve as a portmanteau for Kerkorian's personal holding company, Tracinda Corporation, the "Lincy" Foundation.
Kerkorian's short-lived third marriage (1999) was to professional tennis player Lisa Bonder, 48 years his junior. This lasted only a month.
In 20014, media reported about 96-year-old multi-billionaire's marriage to Una Davis, a woman with whom he has previously a romantical relationship.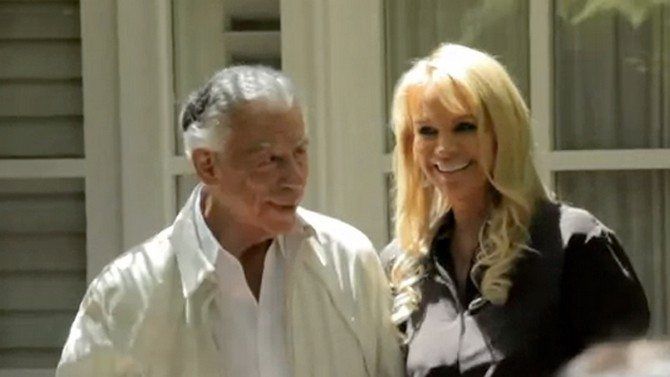 Davis and Kerkorian have reportedly lived together — within eight years before that. In a story in The Wall Street Journal in 2006, it was reported that the two shared a home in Beverly Hills, California. After meeting at tennis courts and describes Davis as his "much younger" girlfriend. The relationship dates to at least 2003. Then Kerkorian and Davis attended the "An Evening with Larry King and Friends" gala to benefit the Larry King Cardiac Foundation at the Regent Beverly Wilshire Hotel in Beverly Hills.
Kerkorian as a philanthropist
Kerkorian donated 1 billion USD to Armenia's development through the "Lincy" Foundation, which began in 1989, right after Spartak's earthquake.
This foundation built dozens of buildings, reconstructed many roads, hospitals, and schools. It saved hundreds of lives with delivering medicine and supporting medical aid. Though he never let to name any school or other institution in his honor. Therefore, almost everybody in Armenia knows him and the huge support he gave to Armenia. He has the title of National Hero of Armenia, the highest state award, in May 2004.
One of his wishes, a movie based on the history of the Armenian Genocide, came to life in April of 2017, this film is called "The Promise".
Kerkorian has died in 2015, at the age of 98.