There are many well-known Armenian brands. The list below includes notable Armenian brands with primary headquarters located in the country.
In brief, people usually define a brand as a 'name, term, sign symbol, or design, or a combination of them intended to identify the goods and services of one seller or group of sellers and to differentiate them from those of competition.
All things considered, brands differentiate products and represent a promise of value. As a result, marketers often extend successful brand names to new product launches. So they lend existing associations to them. As a matter of fact, brands enhance the perceived utility and desirability of a product.
As a matter of fact, it is equally important to know not only the brands but also their founders. Not to mention their branches and locations.
15 Most Famous Armenian Brands
Armenia Wine
UCom
Sas Group
Yeremyan Projects
Ashtarak Kat
Multi Group
Sali
Jermuk Group CJSC
Noyan Tapan
Proshyan Brandy Factory
Tufenkian Hotels
Armos
Grand Candy
Kilikia Beer
Shen Holding
Armenia Wine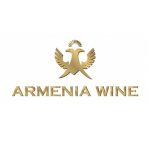 "Armenia Winery" was created in 2008. The founders of the company are Vardanyan and Mkrtchyan brother.
They started planting vineyards plantation in Armavir region, 2006.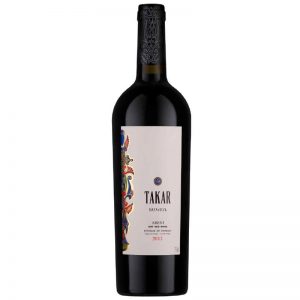 Later it became a big winemaking project and a famous Armenian brand.
All things considered, nowadays it is a local market leader for quality wine segment as well as the leader in Armenian wine exports.
Nowadays the Winery of Armenia is in Aragatsotn. The Winery situated between Yerevan and Mount Aragats. Thus it produces white, red, rose colored wines and has different types of wines; dry, semi-sweet, sweet, fruit wines, sparkling, fortified.
In fact here are grown 12 varieties of grapes; some of them are Areni, Voskehat, Karmrahyut, Merlot, Muscat, and Aligote. The brand is famous for its wine collection of Tariri, Takar, Armenia, Armenia Sparkling, Armenia selected Armenia Special Edition and Armenia Anniversary.
UCom
The Company was established in 2009. Originally it was an internet service provider and after obtaining Orange Armenia, it also became a mobile network operator.
Obviously, the company uses up-to date technologies and the latest innovative solutions. Up to the present time, UCom provides the best services to Armenians.
Thus this company was the first to introduce Fiber to the Home solution to the Armenian consumer. Later UCom carried the fastest 4G+ network in the country. They created "4 in 1" package that includes internet services, access to a full range of IPTV, fixed and mobile voice.
They created "4 in 1" package that includes internet services, access to a full range of IPTV, fixed and mobile voice.
Besides all of these, up to the present time, the company supports charity events, vulnerable social groups and develops various projects for raising awareness in ICT field in Armenia.
SAS Group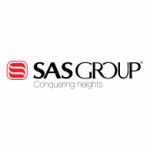 It is a retail fast growing supermarkets chain in Armenia.
Thus it is a leading grocery and food importer founded in 1995 by the brothers Aram and Artak Sargsyan.
In fact, the Company has established partnerships with many world famous suppliers and producers becoming one of the famous Armenian Brands in the country.
Here are the stores that Sas Group Owns
Valentina Boutique (1995)
SAS Supermarket (1997)
The Second Store SAS (2002)
The Palermo store (2003)
SAS Supermarket (2007)
SAS Supermarket (2008)
The fifth Supermarket (2008)
SAS HOME (2009)
The sixth SAS Supermarket (2009)
SAS Supermarket (2010)
Online Supermarket. SAS.am (2011)
SAS Food Court (Arshakunyats Avenue, 2015)
SAS Food Court (Komitas Avenue)
Yeremyan Projects
The company owns a restaurant chain in Armenia. Here is the list of the Restaurants;
Tavern Yerevan in Teryan 91
Yerevan Pandok in Amiryan 5
Tavern Yerevan Paronyan 7
Tavern Yerevan in Khorenatsi 29/2
Yerevani Shaurma (Teryan 91)
Yerevani Shaurma ( Khorenatsi 29/2)
Lavash Restaurant
Sherep Restaurant
Tavern Yerevan is one of the biggest projects of the Company. In fact, these restaurants are combinations of Armenian and Caucasian cuisines. Thus Caucasian dishes have become a part of the Restaurant's menu.
The staff provides the highest quality and professionalism.Obviously here you can enjoy the melodies of national music performed by "Akunq" and "Yerevan" folk instruments ensemble.
Ashtarak Kat
The Company is one of the leading organizations in the dairy market in the country. Ashtarak Kat uses the valuable domestic raw material and provides a high-quality food.
Must be remembered that Ashtarak Kat always performs new experiments and hires only highly qualified specialists. It examines international markets to offer its customers dairy products that meet all the modern requirements.
In fact, the company collaborates with more than 6000 farmsteads of the country. Using special modern laboratory technologies, the company tests cool and collect milk.
There in the factory one can see special raw materials meant for keeping milk in a specific condition.
Here are the products that this brand owns;
Classic Dairy
Kovik Dairy
Mojo Yogurt
Yogu Mogu Yogurt
Ice-Cream
Cheese
Cheese curds
Legends of Armenia assortment
Iceman


Multi Group
The founder of the company is Gagik Tsarukyan. He established MultiGroup in 1998. The group started intense activities in 2001.
Later many big companies were involved in it. Nowadays the charter capital of concern consists of 6 billion 888 million drams.
The Group has more than 25,000 employees that work in the multi group branches. In recent years, the company is considered one of the top ten of largest taxpayers of Armenia.
MultiGroup owns;
"Yerevan Ararat Brandywine-Vodka Factory"
"Euromotors" CJSC
CJSC "Multi Group Stone"
"Olympavan" LLC
"Multi Motors" LLC
"Global Motors" CJSC
"Multi Wellness Center" sports complex
"Magas Invest" CJSC
Multi Rest House" hotel complex
"Kotayk" Brewery LLC
"AR-BE" Armenian-Belarusian Trading House
"Onira Club" LLC
"Shustov" Trade House CJSC
"Araratcemet" CJSC
"Avia Service" CJSC
"Yerevan Chemical-Pharmaceutical Firm" OJSC
"Firma New" LLC
"Multi City House" CJSC
"Technalyumin" LLC
"Multi Leon" LLC
BC "Gorna Bania" Ltd
"Multi Gas" LLC
"Bellezza" LLC
Sali
Obviously, there are many Armenian brands that attract anyone. This brand was founded in 1991. It offers high-quality shoes not only in the Republic of Armenia but also in Russia and China.The Company produces a handmade leather collection of shoes and accessories. Here the shoes have 100 days warranty. Besides local production, you can also find foreign products in the stores.
The Company produces a handmade leather collection of shoes and accessories. Here the shoes have 100 days warranty. Besides local production, you can also find foreign products in the stores.
Besides local production, you can also find foreign products in the stores.
Currently, there are 5 brand shops in the country. So you can enter the store, choose from the wide range of shoes and finally enjoy the music.
At the same time, you can also buy something without going to one of the stores. All you need is enter the website and buy the things you need.
Sali was awarded as the "Nationwide Trust" in 2012, "The Best Manufacturing Company" in 2014, "The Best Domestic Shoes Manufacturing Company of the Year" ( 2014), "Innovation Approach in the Shoe Sale Market" (2014), recognized as the "Market Leader in Shoe Production Sphere" in 2013 and shortly after it won National Brand of Shoes N1 in 2016.
Jermuk Group
The Company is the largest producer of mineral and natural spring water in the country.
The production began in 1951 and up to the present day, it is leading producer.
Due to its useful features, the brand became popular outside of Armenia.
Nowadays this brand has 2 products; Jermuk and Byuregh.
The factory was constructed in 1999. The founder of the company is Ashot Arsenyan.
In the factory, the waters are bottled according to the relevant European standards.
Each year the volume of the exported grown rapidly.
Jermuk Group received many prizes certificates.
Shortly afterward in 2016, the group built a completely new state-of-the-art plant to satisfy the increasing demand of Armenia and abroad.
The company exports mineral water to the Russia, USA, Georgia, Ukraine, Belarus, Israel, Kazakhstan, EU countries, etc.
Noyan Tapan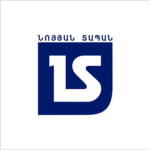 Noyan Tapan Co Ltd was opened in 1994. The company is one of the biggest suppliers of papers and books.The company provides a wide range of things for offices and schools.
Armenian brand Noyan Tapan offers nearly 9000 kinds of Stationary goods. You can also find more than 30.000 various books in their stores.
The company tries to meet the costumers' needs by giving the high-quality products with low prices. Noyan cooperates with other companies in China, Russia, Central and Western Europe and other countries.
It started publishing cards, greetings, and copy-book. Noyan also translates and publishes a number of world best sellers.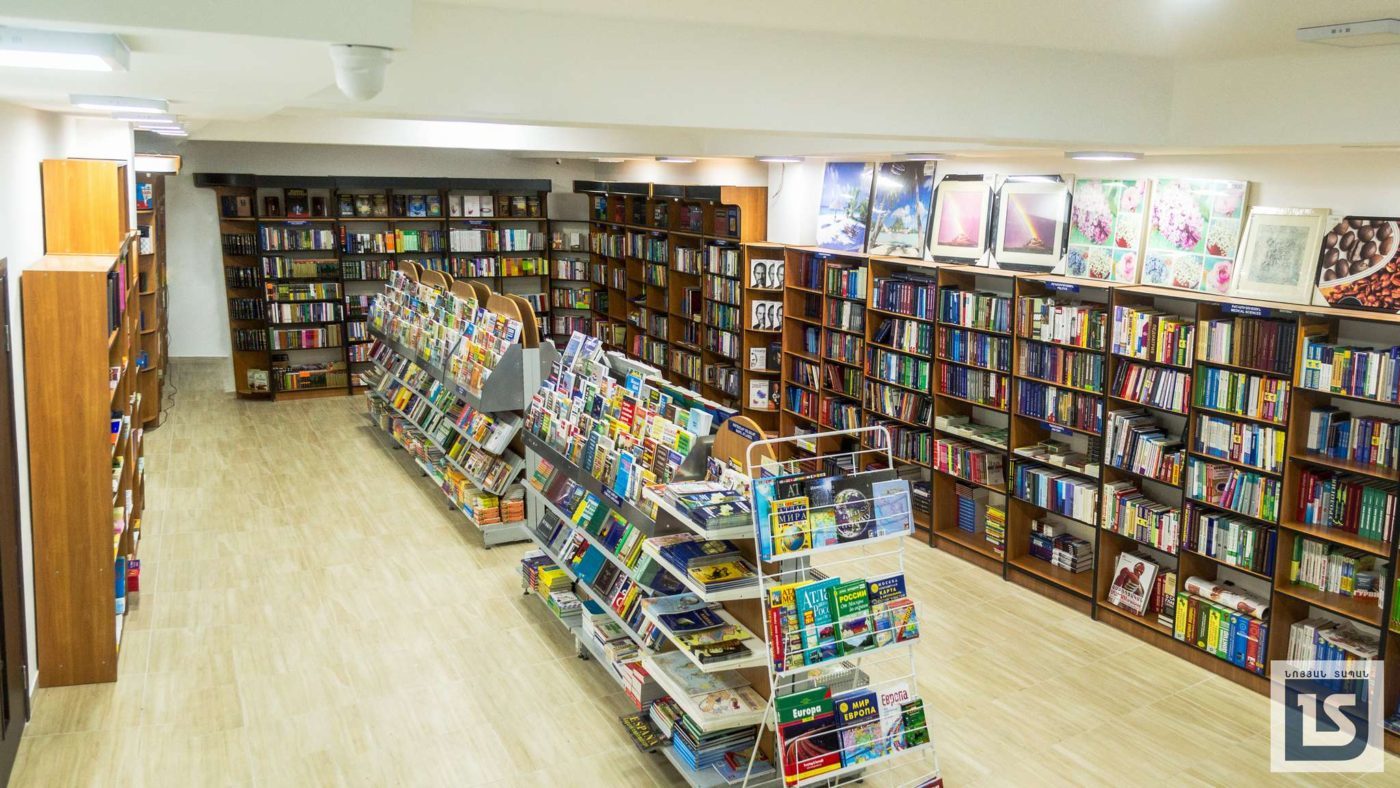 It is the exclusive distributor of several famous brands in Armenia. So it provides its products to supermarkets and different specialized shops. The clients of Noyan Tapan include governmental and private organizations, educational establishments, embassies and so forth.
Proshyan Brandy Factory
There are Many Armenian Brands that you should see and try. The company is one of the oldest producers of alcoholic drinks in Armenia.
The factory is situated in the Ashtarak Highway which leads to the village of Proshyan. Originally, the Factory has been operated in Proshyan village.
The main product of this brand is cognac (brandy).
Though it also produces different kinds of fruit wine, wine, canned food, liqueur, vodka and a large collection of souvenir brandy. All things considered, Mané, Vardan Mamikonyan, Xent, and Charents are the most famous brands of the company.
Must be remembered that besides the main factory, the company has also 2 factories in Aygestan and Armavir villages. Though all the process concerning to bottling is done in the main factory, Yerevan. Here the technology is entirely Italian. Proshyanfactory's products are exported to Germany, US, South Korea, Greece, Poland, Georgia, Ukraine, etc.
Tufenkian
The company is a chain of world-class hotels. In these hotels, the visitors can experience the history and culture. The hotels offer comfortable and elegant furniture made by Armenian artisans.
The Founder of this company is James Tufenkian. In the hotels, there are large halls where one can organize business meetings for more than 70 people.
The team equipped the rooms with presentation tools. Besides business meetings, people also organize lectures and training. As can be seen, the visitors can enjoy the beautiful view from the hotel.
Tufenkian Hotels
Historic Yerevan Hotel
Avan Marak Tsapatagh Hotel
Avan Dzoraget Hotel
Old Dilijan Complex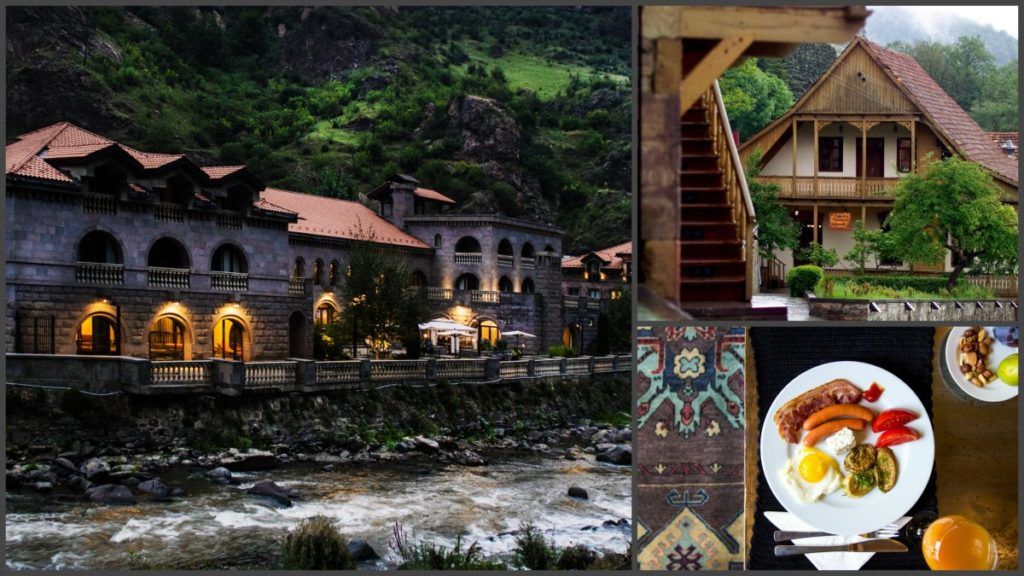 Tufenkian Restaurants
Kharapet Restaurant
Haykanoush Restaurant
Zanazan Restaurant
Avan Dzoraget Restaurant
Armos
The company founded in 1992. As shown above, the brand's logo consists of the Armenian shoemaker symbolizing the high quality of hand-made shoes.
Indeed high-quality leather makes Armos shoes attractive for all kind of customers as they base their works on quality and craftsmanship.
 All things considered, Armos is one of the leading Armenian brands that produce good men and women shoes.
This brand is an award-winning company and offers superior products. For the production, the company uses new technologies and examines world famous brands in order to give unprecedented results.
Grand Candy
The company was established in 2000. It is one of the leading sweet producers in Armenia founded by Hrant Vardanyan. First, they only produced hard candy and later launched a chocolate business. Originally they had nearly 100 name products that included 40 percent of the market in Armenia. There were many sweet product producers among the Armenian brands but soon they broke up but this company was one of the good ones that succeeded to continue its business.
In fact, nowadays this famous Armenian brand produces more than 400 products and is the only factory in the region to process cocoa beans. The brands supply 8450 stores carrying them out by 270 trucks. Thus it delivers direct supply to 99.9%.
As a matter of fact, the production of the factory meets quality management and safety control standards. Up to the present day, the brand's products have high quality and are made from fresh fruits.
It is important to realize that Grand Candy doesn't use any artificial additives.The first thing to remember is that all used ingredients undergo an extensive analysis in the company's main laboratory.
Later, using Italian equipment the organization started producing ice-cream, coffee, pastries, and flour. The Company set a new Guinness World Record with the "Largest chocolate bar" in 2010. Currently, there are 29 brand stores of Grand Candy in the country. Presently, it has more than 3200 employees.
Kilikia Beer
The factory was opened in 1952. Later it became one of the leading companies of Armenia. Ashot Baghdasaryan is the chief executive of the company.
At the present time, the factory produces 10 kinds of juices, 12 types of beer and 13 types of soft drinks and mineral water called "Louzinian".
Obviously, it is one of the Armenian brands the products of which are exported to France, China, Spain, Canada, Georgia, USA, etc.
As a matter of fact,  Kilikia Beer won 30 gold, 3 silver and 2 bronze medals and numerous other awards including "Quality prize" Of Armenia in 1998 and 2003.
In 1999 it was awarded as "Gold Star" by Switzerland and "Top Quality" by Germany in 2001. Shortly afterward, Kilikia won the contest as the "Best Trademark of the Year" in 2012.
Shen Holding
The company was opened in 1970. In 1995 it had a new owner.
Currently, Armenian brand Shen comprises of Concern CJSC, Huntsman Building Products, and Shen group.
It is important to realize that the company is a major manufacturer of construction materials in the country.
Shortly after, in 2007 and 2009, it opened Shen Textile and Shen Décor stores. Since 2008, Shen Concern began construction and renovation work using its own production. In 2012 it added real estate agency to its projects.
As a matter of fact above mentioned Armenian Brands incite beliefs, evoke emotions and prompt behaviors. In brief, these Armenian Brands include many dimensions, such as performance, social image, value, trustworthiness, and identification.
As a matter of fact, these brands are appraised and traded in the marketplace. On one hand, consumers expect to pay lower prices for unbranded products. On the other hand, they pay premiums for their treasured or socially valued brands. It is equally important that the brands have personality.  Thus they speak for the user.