People have been producing wine since thousands of years ago. The earliest winery is Areni-1 in Armenia, which is 6,100 years old. Throughout history, the wine was famous for its intoxicating effects and also played an important role in religion. For ancient Egyptians red wine symbolized blood.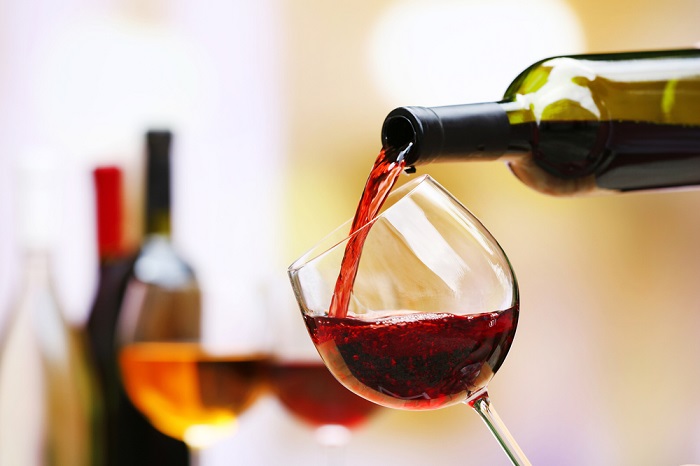 Wine Varieties
Red Wine
White Wine
Rose Wine
Fruit Wine
Mead (honey wine)
Armenian Wine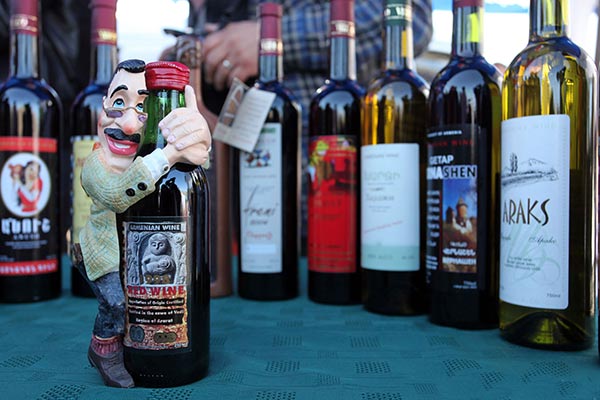 Since ancient times Armenia was famous for its amazing wine and winemakers. Armenians keep the original traditions of winemaking until this day.
There is a large number of wineries and vineyards in the provinces of the Republic of Armenia. Some wine companies even own wineries.
Armenian Wine in more detail in this article.
List of Wineries
The wine of Aragatsotn province is generally from the vineyards in the south of the Aragats and Arteni mountains. The Voskevaz village has an ancient history of wine-making.
Voskevaz Winery was opened in 1932 in Voskevaz. This winery produces many types of wines. Popular brands are Vanakan, Voskevaz, Voskehat, Voskevaz Areni Noir, and Chateau Voskevaz. In addition, Voskevaz Areni Noir red dry wine got awarded gold medal at the Mundus Vini 18th Grand International Wine Award in Germany.
ArmAs Winery(2007, Nor Yedesia) produces Areni wines and the brand is ArmAs. Armenia Wine Winery(2008, Sasunik) produces wine the popular brands of which are Tariri, Takar and Armenia. Wine House Winery(2011, Aghdzk) produces the wine brands Sarduri and Old Wine. Van Ardi Winery(2013, Sasunik)The winery produces the Van Ardi wine brand.
The wine in Ararat province is usually from the vineyards of the Ararat plain.
Ararat Cognac Factory (1932, Avshar) produces produces fruit wine. Vedi Alco Winery(1956, Ginevet) produces a variety of wine made of Areni, Kagor, Muscat and Saperavi grapes. Popular brands are Yerevantsi, Getap Vernashen, Hayq, Vivat Armenia. Avshar Wine Factory(1968, Avshar) produces fruit wine.
Samelon Vardenis Winery, opened in 2000 in Vardenis, produces a variety of Armenian wine and fruit vodka.
Shirak Wine(2009, Shirakavan) produces wine under the brand Kumayri.
The wine produced in Tavush province is mainly from the vineyards of the Aghstev river valley. The Ijevan winery, however, is especially famous for its pomegranate wine.
Ijevan Wine-Brandy Factory(1951, Ijevan) produces a big number of wine brands including Sargon, Ijevan, and Khachkar. One more wine producing factory is Berdavan Wine Factory(Berdavan)
Vayots Dzor is one of the oldest regions that produce wine in the area of Caucasus. The wine particularly comes from the region of Areni. It is also known as Areni wine. Vayots Dzor is where the annual Areni wine festival takes place since 2009.
Getap Wine Factory(1938, Getap) is the branch of the Vedi Alco Winery. Areni Wine Factory(1994, Areni) produces a large variety of red Areni under the brands Vayots Dzor, Lernashen, and St. Etchmiadzin. Another Areni Wine Winery(2003, Areni) produces red Areni. The brands are Areni Wine and Areni Country, also, white Areni under the brand Sun Areni.
In the Urartian fortress Teishebaini which was close to Yerevan, archaeologists found a winery with 480 karases (wine potteries),. They hold 37,000 daL of wine. During excavations in the oldest settlements of Erebuni/Yerevan, archaeologists found ten wineries which had more than 200 karases.
Artsakh, which is the 10th province of the historic Kingdom of Armenia, is famous for winemaking since the ancient times. Specifically, the southern parts where there are many vineyards. It is the home of the Sireni grape variety.
Annual wine festivals take place there. They celebrate viticulture and usually occur after the harvest of the grapes. The typical ingredients of many wine festivals include wine drinking, grape pressing, regional, national foods, music and, in several areas, religious ritual.
The grape together with the extraction of its juice to produce wine is more than a flavorsome food or drink. Both grapes and the wine have a huge cultural significance in many cultures. They often have religious significance too.
Areni Wine Festival
Areni Wine Festival takes place every year in Areni village. This festival gives a huge opportunity to those who want to explore Armenia. Once you attend the Wine Festival in Areni, you will never forget the bright impressions.
Here one can taste the wide assortment of best Armenian wines. The Republic of Armenia is famous for its good wine-makers together with its old traditions of wine-making. In addition, these traditions are preserved till nowadays. According to the legend of the Bible, winemaking dates back to the time, when Noah planted grape vine on the slope of Mt Ararat.
During the archeological explorations, they found seeds of grapes in Armenia. This fact proves that winemaking holds the history of centuries in Ararat Valley. Lots of tares and many winemaking equipment have been found in the caves of Areni village.
As the traditional and annual "Areni Wine Festival" takes place, wine producing factories and also individual wine producers present their products. After then, everyone gets the chance to taste the best Armenian wines and then find the best one for them.
During the festival, various events also take place…
There are traditional dances, songs, food making and tasting, wine-making and tasting. Also, traditional games and even competitions. There are also such contests as "Armenia in your eyes", the best wine -label contest as well as "Homemade wine producers" contest and "The best souvenir of the festival" contest.