Birth Date of Serj Tankian – 21st August 1967
Height – 1,79m
Serj Tankian's Spouse – Angela Madatyan
Band – System of a Down (SOAD)
Official website – https://serjtankian.com/
Short Bio of Serj Tankian
Tankian was born on August 21, 1967. His parents are Armenians but lived in Beirut, Lebanon. Later they moved to the USA.
Serj Tankian is an American singer-songwriter, composer, multi-instrumentalist, record producer, poet, and political activist. Serj is famous as the lead vocalist and song writer of the metal band System of a Down. Four Armenian-American friends formed the band SOAD in 1994.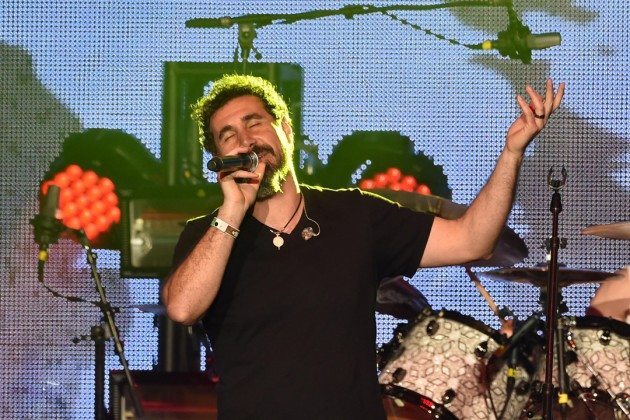 During his musical career, the singer released five albums with his group members. Besides that, he has one album with Arto Tunçboyacıyan as well as the five solo albums.
Serj Tankian named his founded label Serjical Strike Records. Velvet Hammer Music and Management Group represented it under System of a Down.
Serj got awarded many times. In 2011, Armenian Prime Minister gave him a Medal for his contributions to the recognition of the Armenian Genocide and the advancement of music.
In metal history, Serj Tankian is one of the greatest vocalists. His songs are unusual and he has a wide vocal range of 4.2 octaves. This range can be compared with Freddie Mercury, Elvis Presley, Rob Halford, Anthony Kiedis, Hansi Kürsch and Steven Tyler. Hit Parader ranked him at #26 in the Top 100 Heavy Metal Vocalists.
Childhood
Tankian was born during the continuous Israeli-Lebanese Conflict in 1967. At the age of eight, when UN involved in Lebanon conflict, the government offered sanctuary to Serj's family in the US.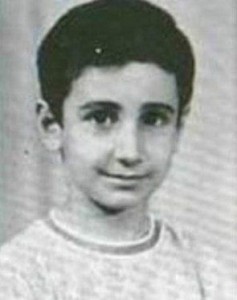 Serj's grandparents were survived from Armenian Genocide of 1915.
Thus in 1975, his family moved Beirut's was a zone to Hollywood. Though it was difficult to live in a new city with minimal English, Serj's parents enrolled him and his brother Sevag at the bilingual Rose and Alex Pilibos Armenian School.
In his school years, Serj Tankian was an "anti-conformist" than the majority of his schoolmates. Rose and Alex Pilibos School was a small, two-storied, private school.
It was a "Little Armenia" in East Hollywood so that it helped Armenian-Americans to feel as they are in their homeland. In this school, he met his future band members of "System of a Down", Shavo Odadjian and Daron Malakian. 
Once Serj told about his school years;
"We were discussing the Boston Tea Party and the Boston Massacre. This is an Armenian school, where we all know about (Armenian) history and the (Armenian) Genocide. To us, that's a massacre – one and a half million people! When I pointed out that something like five people had died in the Boston Massacre, the whole class laughed."
Early life
The singer was interested in poetry, Armenian and African music, as well as popular bands of the 1980s. At the same time, he was a young humanist.
After graduation from high school, Rose and Alex Pilibos Armenian School Serj entered into CSU (California State University), Northridge. So this was the actual place where Tankian first began to play instruments and write songs.
Serj Tankian earned his bachelor's degree in Business and Marketing. He considered that field as the most financially logical route of that time. But throughout his college years, Serj's interest in activism continued to grow.
After graduation from CSU, Tankian in short terms worked in different manufacturing, retail companies. Then in his early-to-mid-twenties, Serj Tankian created his own small business which he called Propriety Vertical Industry Modular Accounting Software. Serj and his grew created accounting software systems for the jewelry industry in California.
Serj Tankian was in relief as he was self-employed and independent. So he had a lot of free time so he could control it. Serj developed skills as a keyboardist and vocalist.
Career – 1994-2010
While still operating the business, Serj Tankian joined his first band. This band includes some of his Amerenian-American friends. Serj was the band's keyboardist. The singer has a deep love for Eastern music.  Serj Tankian had grown up on and Armenian folk songs.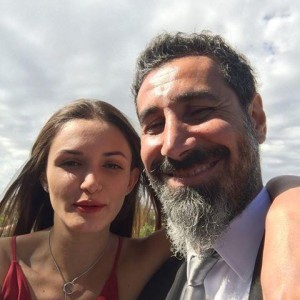 In 1994 the band named themselves Forever Young. They shared rehearsal space with another local all-Armenian band called Soil. The group Soil consisted of young guitarist Daron Malakian, Dave Hagopian on bass, and a drummer Domingo Laranio.
Soon Serj's team became friends with the members of Soil. Thus the two bands often spent time with each other in the same place where they did their practice. Members of Soil always noticed Serj's talents. They loved him not only as a keyboardist but also as a good and exotic singer.
Soil asked Serj to join them. So Serj Tankian left his group Forever young and became lead Vocalist in Soil. Later general disagreements caused Laranio and Hakopyan left the band. They thought that the band was not going anywhere. This led the Soil to split up.
In 1995 Armenian-born friend Shavo Odadjian opened the Café Club Fais Do-Do in Los Angeles. Serj and Daron turned to Shavo. They asked him to become the band's new bassist. Yet the role of drummer was still unfilled. So Tankian, Odadjian, and Malakian formed a new band which they called System of a Down (SOAD).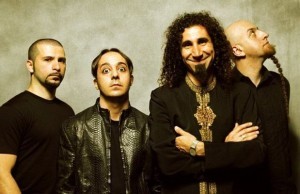 Their original drummer was Ontronik Khachaturian, but soon he broke his hand and the band's members replaced by John Dolmayan. They put the name SOAD after a poem of Daron Malakian named ''Victims of a Down''.
This band achieved commercial success due to five studio albums. Billboard 200 listed 3 of their albums at number one. The band has been nominated for four Grammy Awards fours times and in 2006 their song "B.Y.O.B." won the Best Hard Rock Performance
In May 2006 the group announced they were going to take a break.
On 2010, the band came back and played shows in Europe during Festivals and US. Soon SOAD broke up.  Daron and the drummer made their own band called Scars on Broadway and Serj continued his career alone.

Personal Life & Legacy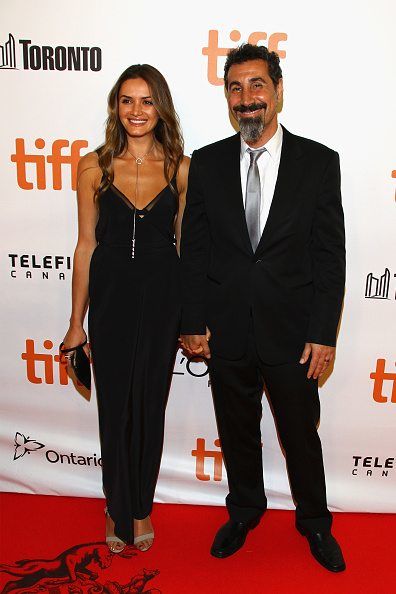 In 2002 he co-founded the non-profit organization, 'Axis of Justice' with Tom Morello.
He married his long term girlfriend Angela Madatyan on June 9, 2012. They held a private ceremony in Simi Valley, California.
Serj's wife is from Vanadzor, Armenia.
They had their first child on October 24, 2014, and named the boy Rumi. They live in Warkworth, New Zealand.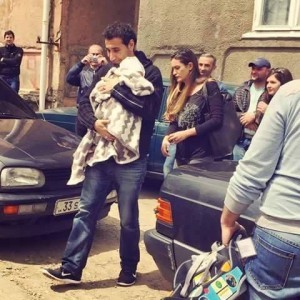 In fact, Serj Tankian has strong feelings on environmental, mother earth and animal protection. He always supported animal rights.
Serj also has become a vegetarian as he is against the industrial slaughterhouses. He signed the PETA petition against the butchery of chickens in the KFC abattoir in July 2009.
He and his band members starred in the movie called 'Screamers'. The movie is based on the views of United States on genocide.
Many times Serj organized and participated in protests related to human rights, social justice, and genocides.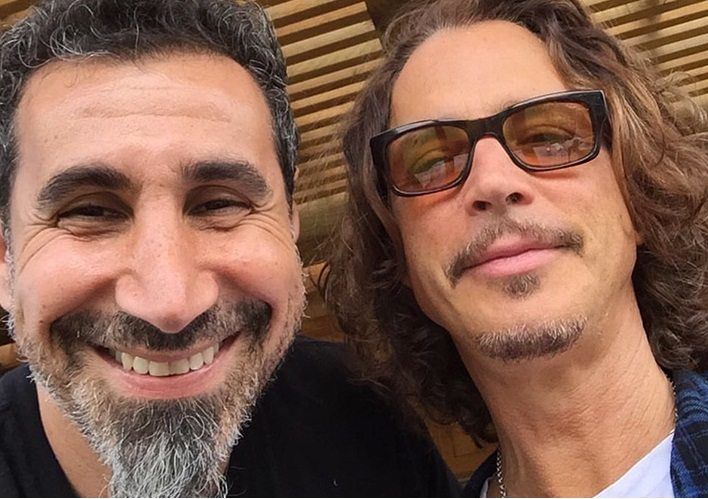 Serj Tankian is the author of the soundtrack for the Armenian Genocide themed movie called "The Promise". The performer of this song is Serj's friend, a famous musician and singer Chris Cornell who died on May 2017.
Religious Views
It is difficult to know what religion views Serj Tankian has. In fact, he only statements about his religion is this;
"My religion is the same as the trees out there. It's the same inspiration. Whatever moves them moves me. The reason that I don't give credence to modern religions is that they are only partially true because they were started from after civilization. Therefore they all start from a place that's not already to me natural. So if you want to know what my religion is, it's the same religion as the native American, same religion as the Aborigine, as the Maori in New-Zealand, as the Kahunas in Hawaii. I believe in beginnings."
Major Works
Up to the present day, the self-titled debut album 'System of a Down' released in 2000 was one of the most successful albums of SAOD. The RIAA certified the album gold. The next album considered as platinum. Currently '1001 Albums You Must Hear Before You Die' included their self-titled album in their list.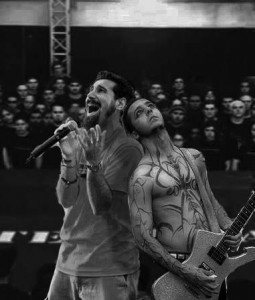 SOAD released its second album, named 'Toxicity' in 2001. The RIAA certified this album as multi-platinum. 'Toxicity' sold 12 million copies worldwide. On both major U.S. and Canadian charts this album is at the number 1 position.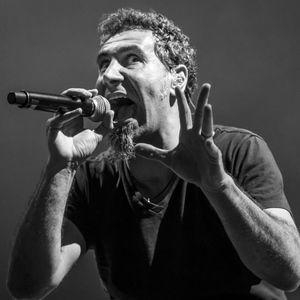 The band released their last studio album in 2005. Thus the album 'Hypnotize' was at the number one position on the Billboard 200. SOAD was one of the few bands to release 2 great albums, "Mezmerize" and "Hypnotize" in a single year. In U.S, RIAA considered "Mezmerize" as 'Platinum'.
Filmography
Discography
Solo
With Jazz-Iz-Christ
With System of a Down
Personal Quotes of Serj Tankian
Awareness in our society has flipped all types of injustice on its head.
Pretending that we live doesn't make us alive.
We first fought… in the name of religion, then Communism, and now in the name of drugs and terrorism. Our excuses for global domination always change.

People think our music's very aggressive or angry or whatever, and it's just the opposite, really… I like laughing. And I like being really calm before a show, and smiley.
I think every artist should follow their vision, their hearts is what they need to reveal, not something that society is looking out for.
I'd rather let the music speak for itself.
You listen to Bob Dylan and you can't help but think of the 60s, it's very relational and if artists are true artists and not just mere musicians they need to be truthful because the music doesn't come from them it comes from the universe and it's to be shared.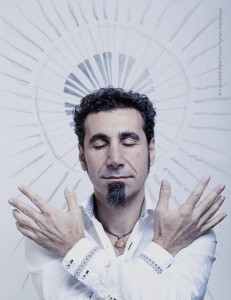 It's probably a combination of personal and non-personal matters that have led us to where we are musical.
Sometimes a good love song can change the world and create positive energy more than any political song can.
The most important thing about music that I've learned after all this time is that to me, it's a way of reaching the truth.
People get so attached to a position which they identify themselves with that they just spurt it out, but they can't really give you a viable reason why they feel that way.
It's been an honor to be an impartial ear and eye to the film. The best way to counter high-budget disinformation campaigns by the Turkish government is to move people with the truth via the arts. I've been doing it for years with music and wanted to help do it through film somehow (2017 about Genocide-themed movie The Promise).