About the festival
In case if you are interested in trying fresh products right from Armenian farmers, you have a nice place to visit on Saturday, September 16th. There is a unique festival taking place in the center of Yerevan, Harvest Fest.
It is already the 4th year that Green Lane NGO with the support of the Ministry of Agriculture and the City Council of Yerevan organizes the annual Festival of Rural Life and Traditions. More than 100 farmer groups, as well as agricultural entrepreneurs and women groups from all regions of Armenia, Georgia and the Islamic Republic of Iran, will participate in the Harvest Festival 2017.
Guests
Mrs. Nune Sarukhanyan, the President of "Green Lane" NGO,
Mr. Davit Ohanyan, Deputy Mayor of Yerevan,
Mr. Ignati Arakelyan, Minister of Agriculture,
H.E. Mr. Piotr Antoni Switalski, Head of EU Delegation, Ambassador,
H.E. Mr. Bernhard Matthias Kiesler, Ambassador Extraordinary, and Plenipotentiary of the Federal Republic of Germany,
Mr. Robert Zeiner, ADA Director Programmes and Projects International,
Ruben Khachatryan, Director, Foundation for the Preservation of Wildlife and Cultural Assets,
Nana Janashia, Executive Director, Caucasus Environmental NGO Network,
Catherine Wolf, Programme Analyst, UN Women Fund for Gender Equality, Europe-Central Asia Regional Office will give opening and welcome speeches during the opening ceremony.
All these people will give opening and welcome speeches during the opening ceremony.
Expectations
The festival will serve as a unique platform where farmers, producers and buyers, processors, different organizations and potential donors can meet, find new markets as well as exchange experience and give a start to new collaborations. Thus Yerevan residents and guests will have a wonderful opportunity to find a wide variety of agricultural products.
Through this annual event, Green Lane NGO aims to bring forth positive change and contribute to the development of sustainable agriculture as well as rural communities. The farmers from the regions of Armenia will showcase locally produced olives, juices, wine, cheese assortment, dried fruits, honey, blueberry, herbs and also ecologically pure soaps, and other agricultural products.
This could be a perfect place for tourists and city visitors. Here you'll meet all the tastes of Armenian national products. Meet "Made in Armenia" from the first hand.
Participants and the program of Harvest Fest
Handcrafts by the craftsmen from remote regions of Armenia will also be presented in the Festival of Rural Life and Traditions.
Vahram Ghazaryan, from Charentsavan, Kotayq, will represent his own product: organic berries.
As he is running his own company, there will be many variations of berries.
There will also be a competition during the festival: the winners will be given awards and gifts in the following nominations: the Best Farmer Group, the Best Women Farmer Group, the Best Entrepreneur, and the Best Organic Producer. A raffle with wonderful prizes will be organized for the festival visitors as well.
The tickets are 500 AMD and most of them win. Partner organizations also have good prizes for you and the lucky ones win them. The proceeds from the sale of tickets will be used for the economic empowerment of women farmers from remote regions. By these, we aim to make the celebration more interesting and fun.
Ruslan Torosyan, from the village of Martuni in Gegharkunik region, will represent the cheese called "Motal". During the festival, Ruslan will share a lot of information about cheese making technologies and how to make goals in this business.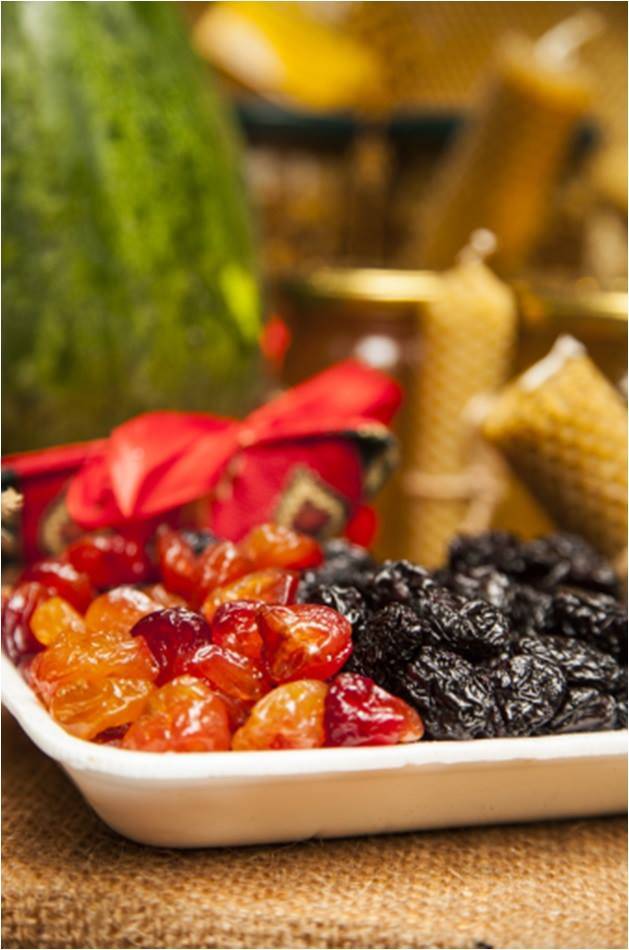 A company named "Agrolog", based in the town of Ashtarak in Aragatsotn region is also among participants, it will represent dried fruits.
Many people know, that dried fruits are very popular in Armenia. And people always are trying to find new ways to make them better.
In addition, during the Harvest Fest will be a concert program: traditional singers, musicians, and cultural groups, performances for the kids and also dance performances.
Therefore, these are not the only things you're going to meet at Harvest Fest. One can find there all the products which are typical for Armenia.
Supporters
So, the main supporters of the festival are RA Ministry of Agriculture, Yerevan Municipality, ENPARD Producer Group and Value Chain Development project.
The participant organizations are UNHCR, World Vision Armenia, OXFAM Armenia. Also International Center for Agribusiness Research and Education Fund, Arev Art Gallery and other organizations are among the participants. Together with these organizations, Green Lane NGO is able to organize this annual and unique event to celebrate rural life and harvest.
Thus, the Harvest Fest will take place on September 16, in English park (1 Italy street, Yerevan). Entrance is free. It will long from 11:00 to 18:00.
Together we can create stronger and active rural communities in Armenia contributing to the strengthening of rural production.