Shopping is an important part of our lives. It helps to get to know a person better, to find out their tastes, preferences, and character as well. Every single person has their own approach and perception when it comes to shopping.
Other than being a pastime or something necessary for many people, there are also those people called shopaholics. For them, shopping becomes a mania! Shopping culture is very rich and unique.
The shopping culture exists in Armenia as well. In recent years, large shopping malls have been opened one after another in Yerevan, Armenia. They offer a wide variety of brands, be it local or world-famous.
Now there are three to four large malls full of clothing and accessories for any taste. If you are a fan of popular brands, Yerevan Mall and Dalma Garden Mall are the right choices for you. They offer various brands starting from Mango to Armani.
In this article, we will get to know more about Yerevan Mall, its shopping and entertainment advantages!
Yerevan Mall
One of the most popular shopping centers in Armenia, Yerevan Mall opened its doors on February 21, 2014. It is the largest shopping and entertainment center built with European standards.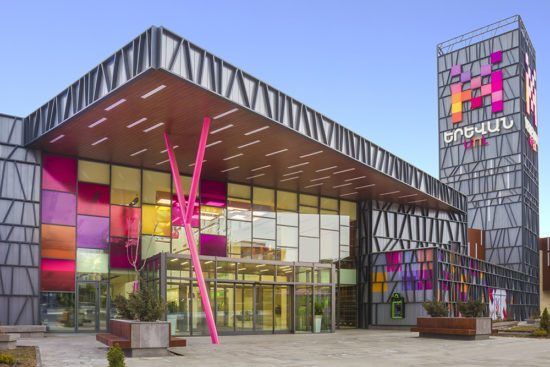 The president of Armenia, Serzh Sargsyan, and other high ranking officials visited the mall on February 20, toured through the shops and talked to the staff.
T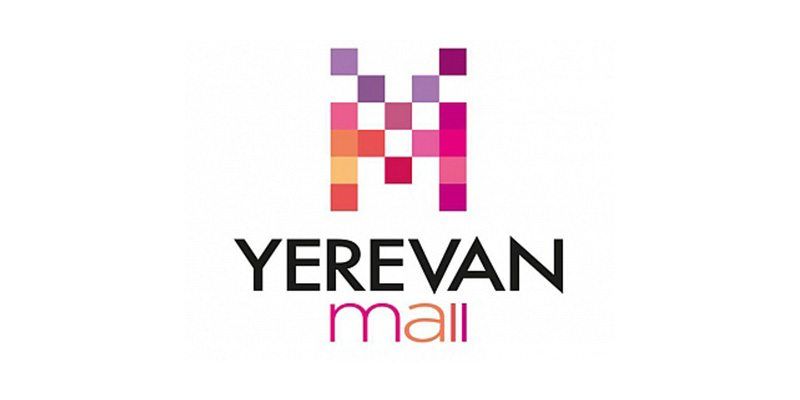 he construction of "Yerevan Mall" is one of the largest business projects which started four years ago, in 2010. The center occupies 59,900 square meters of territory and also has a unique architectural style. In the interior design of the mall, you can see cuneiform inscriptions from Urartian era.
Yerevan Mall is outstanding not only for being big and comfortable but also for the unique design and colorful logo. The logo matches with the colors of the capital of Armenia, Yerevan.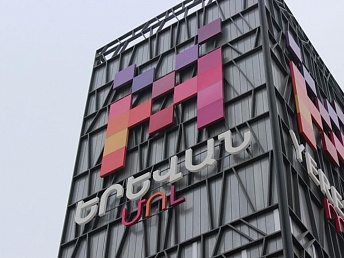 According to the main architect of the building, Artak Knyazyan, the area has a very interesting history. During the Soviet era, in that place, there was an automobile factory. Later, a mausoleum dating back to the 8th century of the Urartian era was discovered in the area.
"Based on these factors, we have used ancient cuneiforms and other elements of the Urartian period in order to represent the history of Armenia through modern solutions," said architect Knyazian.
He also added that the simple architectural solutions together with color harmony will make Yerevan Mall a different and unique building. When choosing colors, the architect and the designer took into account that Yerevan is the capital city of pink tufa. Consequently, the colors of Yerevan are the basis of the structure.
Yerevan Mall As A Shopping Center
The two-story building is the largest mall in Armenia with its number of stores and the area which it occupies.
The shopping mall is located on Arshakunyats Avenue in Yerevan. It has 125 stores and provides about 2,000 jobs.
According to Vazrik Sekoyan, the director of the mall, Yerevan Mall is a comfortable and unique place with outstanding solutions.
"For the first time in Armenia, F&F, Mac Cosmetics, Richi Art, Polin City, Zippy, Mini Raxevski and other world-famous brand shops will appear in Armenia," Sekoyan said. He added that the mall will become one of the most favorite places of Yerevan… And he was right!
Besides the shopping stores, there are also various cafes and restaurants.
Thanks to the mall, dozens of foreign famous brands are represented in Armenia for the first time, and the Armenian "Zara" is the largest in the region.
The only Mango Man in Armenia also opened its doors at Yerevan Mall in 2016.
The 125 popular brand stores include:
| | | | | |
| --- | --- | --- | --- | --- |
| Zara | Stradivarius | Mango | Pull & Bear | Bershka |
| New Yorker | Kira Plastinina | Carpisa | Giordano | Monsoon |
| Accessorize | F&F | Okaïdi | Levi's | Celio |
| Aldo | Crocs | Tape à l'oeil | Jennyfer | Julia & More |
| Baldi | Basic Shoes | Pandora | Megasport | Euro Shoes |
| WMF | Ramsey London | Cool Club | TIME | Bolsero |
| Premium One | M.A.C Cosmetics | Defonseca | All for you | Flormar |
| New Rose | Beliezza | Slamoods | Perla Del Caribe | Edim Doma |
| Sac Voyage | Lumiera Optics | Rio Galleria | Za Denim | Faina |
| U.S. Polo | New Look | Parfois | Tom Tailor | Bamboo |
Many of the brands have around 1000 shops throughout the world. Youngsters, lovers of casual style, fans of more elegant style or maybe various accessory and jewelry lovers can comfortably find anything based on their preferences. Yerevan Mall is a perfect place for shopaholics!
In addition, other than shopping stores, there are also banks, food court, supermarket, cinema, playground for children and so much more.
Yerevan Mall As An Entertainment Center
After the long tours through the shopping malls of the center, it is necessary to relax and experience all advantages of Yerevan Mall in terms of entertainment.
Yerevan Mall is a great place as an entertainment center. Suitable for people of all ages, gender, nationality, and character, the mall will definitely fulfill your day and give you a positive energy.
KinoPark
KinoPark is one of the most modern cinema theatres in Armenia. The multiplex was opened on December 5, 2015.

It is a new generation cinema and has the newest technologies. Here, in the comfortable halls of the multiplex, you can watch the newest movies including 3D movies. There are 6 big halls overall, one of them is the premium hall.
Generally, Hollywood movies are translated into Russian. But, there is also an opportunity to watch and enjoy films without any translations. Movie sounds and qualities are very good and match the international standards.
KinoPark owns 4K Ultra HD quality projectors, Dolby Atmos quality sound, 6 comfortable halls with the best and newest technologies, 3D movies in each of the halls, 1 premium hall, and a very pleasant atmosphere!
The premium hall has 30 self-controlled comfortable seats.
Every Wednesday, KinoPark gave people the chance to buy two tickets at the price of one using Ucom Kino Service. People sent "Kino" message to the 555 short Ucom number and received a code which they showed at the ticket center. Now, however, since December 1, 2016, the service no longer works.
Other Entertainment Centers
Captain Kid's Treasure Island
Want to go shopping and take care of your personal everyday needs and at the same time make the day of your kid fun and entertaining? It is not impossible in Yerevan Mall!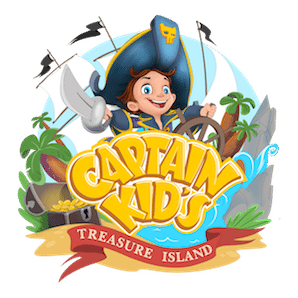 There is a large area for kids, called Captain Kid's Treasure Island near the food court.
The indoor entertainment center, opened in 2014, will surely let your children enjoy their day to the fullest. Consequently, you can visit shops and other places without worrying!
The center provides a lot of activities together with safe, fun and affordable environment for all children in the ages of 3 to 18.
The activities include numerous attractions, a labyrinth, climbing wall, 7D theatre, various gaming machines and so on.
The labyrinth resembles a city with 3 floors and 14 slides. It has different complexity levels and sizes.
Carousel, video games, trampoline, and also extreme sports attractions will never let your kid get bored.
The center occupies 2000 sq meters area where one can leave their kids in safe hands. Captain Kid's Treasure Island will satisfy all needs of its costumers.
Mini Zoo
Situated on the first floor, "Mini Zoo" is the first petting zoo in Yerevan. It was opened in summer 2015 and is one of the most favorite places for Yerevan Mall visitors.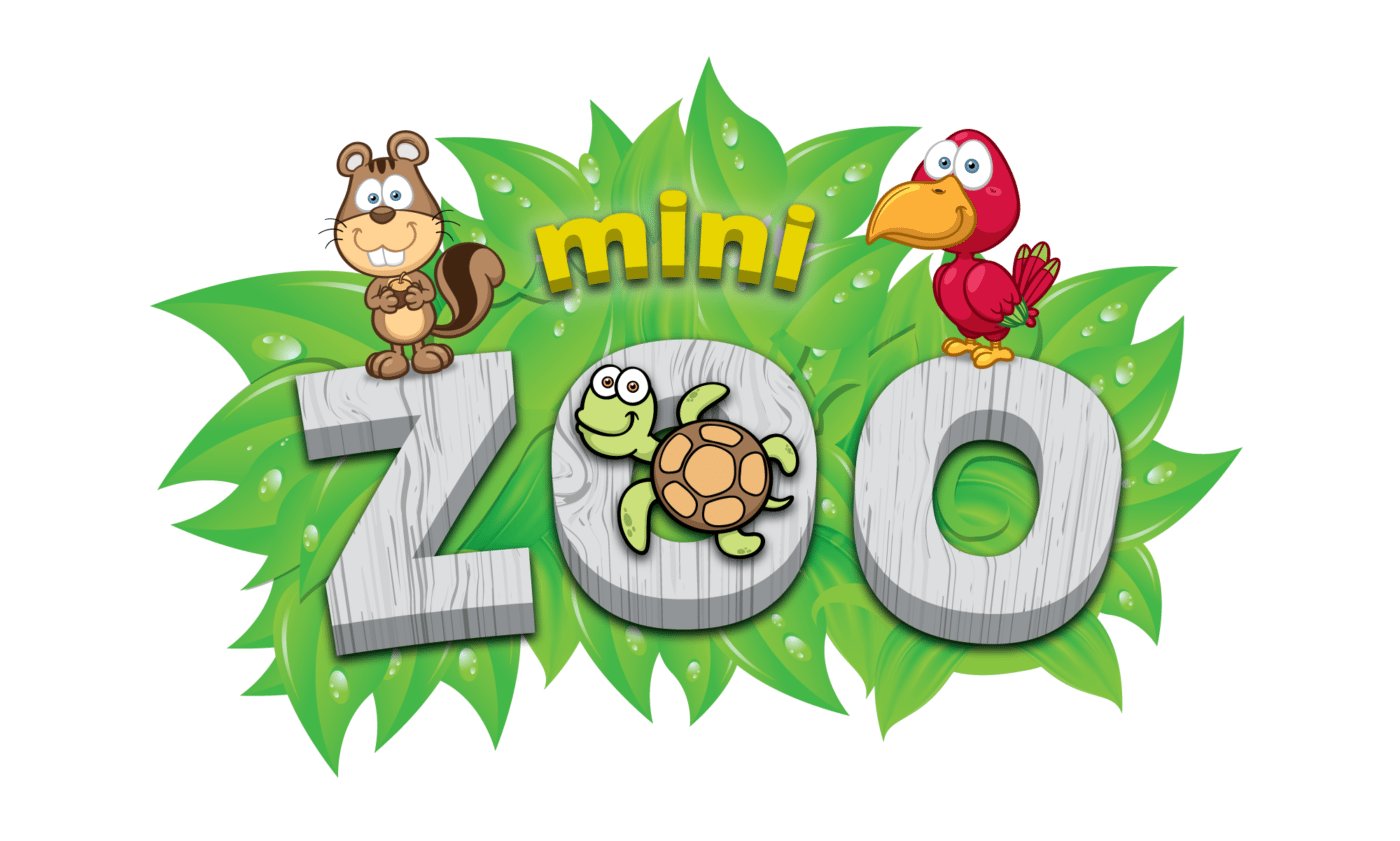 "Mini Zoo" lets both adults and kids play with all animals, feed and touch them. The staff will give you a tour and will tell about all of the pets.
Everone may have an urgent need for contact with various animals. Nowadays, however, it may be a luxury which not everyone can afford in our modern lifestyle. In "Mini Zoo" everyone will be able to touch, keep in their hands and become friends with the animals.
Red Castle
On the second floor, you will find the Red Castle entertainment center. It offers a wide variety of activities to develop and increase the creativity of children in an entertaining manner.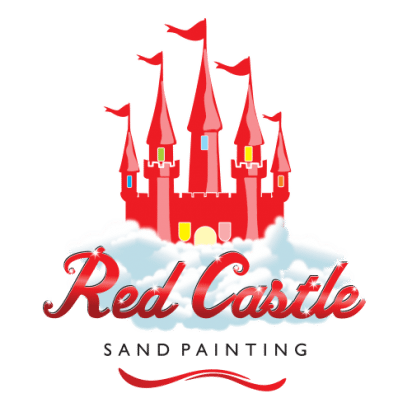 Red Castle lets you enjoy your shopping without your children. Meanwhile, they will on their way to developing creative skills in a safe environment.
Yerevan Mall offers other ways of entertainment as well. For instance, a shooting range starting from 10 AM to 10 PM, an exotarium demonstrating exotic animals exhibition and much more.
Bookinist
Bookinist is great for those who really like books and appreciate the literature, both old and new.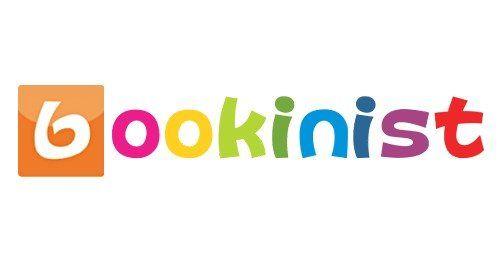 Here you will find Armenian, Russian and English books which are published in Armenia, Russia, the USA, Great Britain, etc.
You will also find old books, postcards, maps, and stationery.
Spacer
On the second floor, you will see Spacer.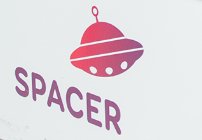 Its mission is to make the world's newest and modern vehicles affordable for everyone.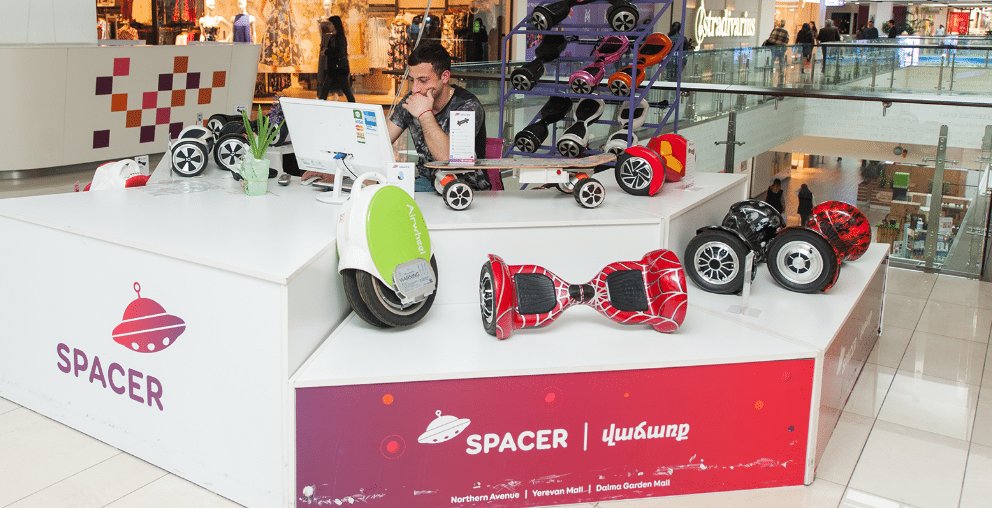 The equipment of Spacer also has the ability to develop people's imagination and promote creative thinking.
FOOD COURT, CAFES & RESTAURANTS 
Shopping on an empty stomach might not be the best decision one can make. Make a pause, go to the food court at Yerevan Mall. There you can find the best and the most famous food centers. After having dinner, or maybe drinking some tea, you will be full of energy to continue your shopping!
Here is what Yerevan Mall Food Court consists of:
(taken from the official website of the mall.)
Other than the food court, there are also other places to buy sweets, enjoy a cup of coffee or tea etc…
Cantata
This is a specialized shop of tea and coffee. Perfect for tea lovers especially in the cold winters. You can enjoy various teas and tea-like drinks, which range from classical to tasty flavors with useful features, imported right from Germany. There are both grainy and instant coffees of the best quality as well. Many gifts and prizes are also waiting for the beloved visitors of "Cantata"!
Coola
Perfect place for some fast sweet snacks! You can enjoy fruit sticks, salt sticks, barbeque flavored sticks, chips and beze.
Jazzve Cakes
For all fans of cakes, Jazzve Cakes provides always fresh and very delicious cakes and cookies.
CARREFOUR HYPERMARKET
The first and only Carrefour hypermarket opened its doors in Yerevan Mall on March 11, 2015. It is one of the largest hypermarket chains in the world. The opening of Carrefour hypermarket in Armenia, Yerevan Mall was one of the most memorable and also long awaited events.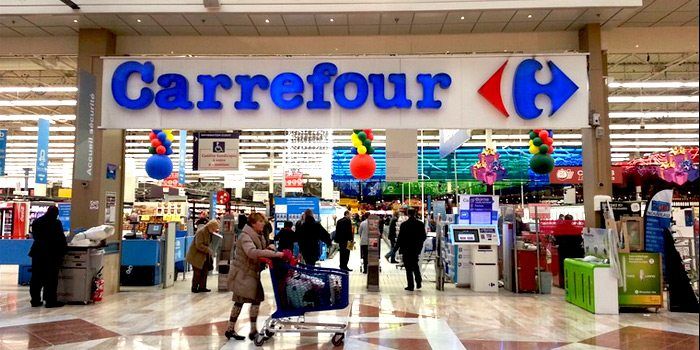 According to its business style, Carrefour has brought a new culture of retail trade to Armenia and presents the best combination of price and quality.
In Armenia, the hypermarket introduces itself with the following slogan; "Low prices every day."
Various Events At Yerevan Mall
Yerevan Mall is also famous for hosting a lot of events. People are able to take part in various and unique events. Those events provide fun and pastime for people of all ages, genders, and people of different preferences and interests.
Every week Yerevan Mall fulfills the day of the children with interesting and fun performances, funny clowns and different cartoon-heroes.
There is also a huge monitor with a diagonal of 10 meters. It gives people the chance to watch football games and exclusive moments from the show-business life.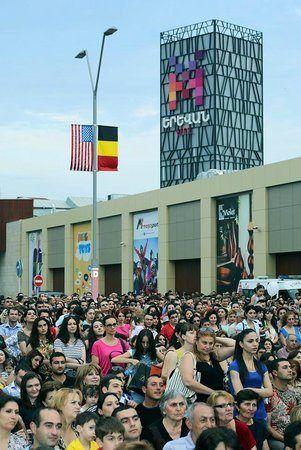 People often have the opportunity to take part in a lot of unique, fun, and interactive events. One of these events is the Black Friday. Most likely, many people have already heard about it.
Every year, this event called Black Friday becomes a great and expected event for customers and visitors. They get the chance to purchase all products at extremely low prices. Generally, Black Friday starts at 10 AM and lasts until 10 PM or 11 PM. Many people every year wait for this event. And since there are too many people during the event, some start getting prepared a few days before the event.
source: Yerevan Mall official website
Yerevan Mall also launched its customer loyalty program, Club Card project in 2016. It is the biggest loyalty project in terms of its prizes and the number of cardholders in the retail sphere of Armenia.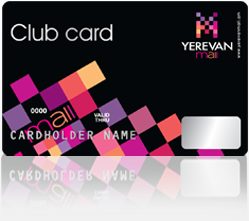 Club Card gives the customers the opportunity to collect points by each purchase they make at the mall.
When there are already some points on the card, one can exchange those points for discounts, special offers, and gifts. Wonder how to get the club card? Just make a one-time or an accumulative purchase starting from 15 000 AMD (31 $). Then, check the respective receipts into the Yerevan Mall information center. Afterwards, you will receive a Yerevan mall club card.
People who own a card can also take part in the lottery which is held among the club members.
The very first Club Card lottery took place on January 27. A hundred most active cardholders won expensive gifts and prizes. This includes Mini Cooper luxury car and tour to different places.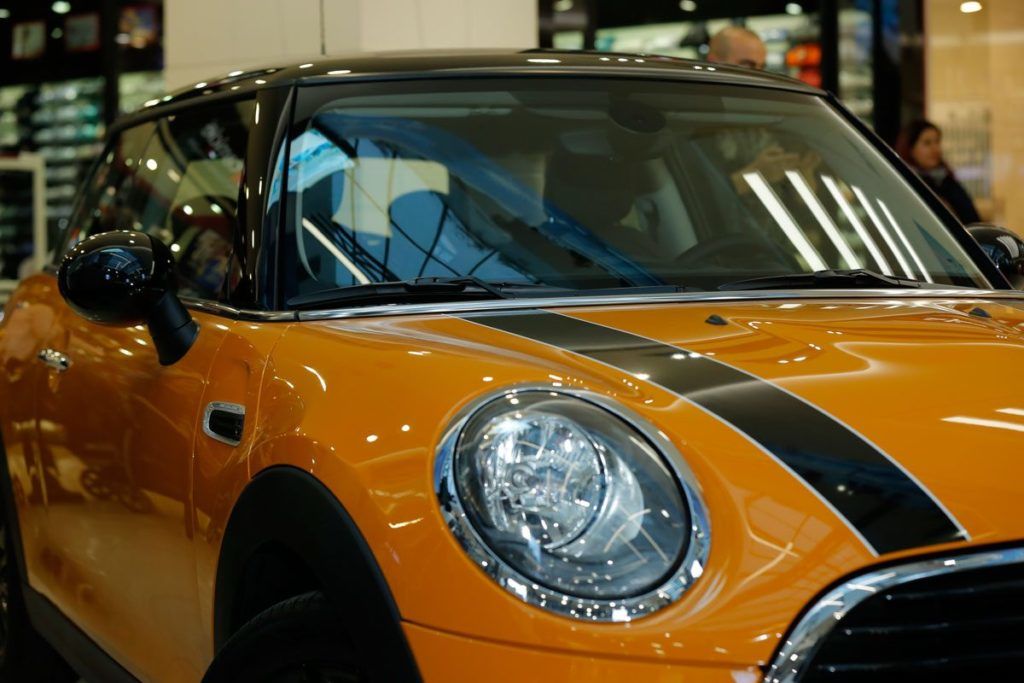 Besides, there were other gifts as well. Such as a gift card of 1,000,000 AMD (2080 $) by "Zigzag", two gift cards of 800,000 AMD (1670 $) by a furniture store , two gift cards of 500,000 AMD (1040 $) by "Ideal System". There were also 5 iPhone 7, 10 iPads, 5 fridges, dishwashers, 2 home cinemas, 6 TV sets, 5 washing machines, 10 hoovers, 1 year package member card to "Grand sport", one month package card to spa center, a sky ball flight, 46 gift cards of 80,000 AMD (165 $) to shop at the Yerevan Mall stores.
Now, Yerevan Mall club members also have the chance to collect points after buying Coca-Cola, Fanta, Sprite, and Bonaqua from the Yerevan Mall food court. Then, they can exchange the points for Coca-Cola gifts.
In addition, one bottle is one point.
Other events held at the Yerevan Mall include fashion shows, events for Christmas, New Year and other special days. Armenian popular female singer Sirusho also presented her new album called "Armat" in Yerevan Mall. After the concert, Sirusho signed thousands of CDs and took photos with her fans.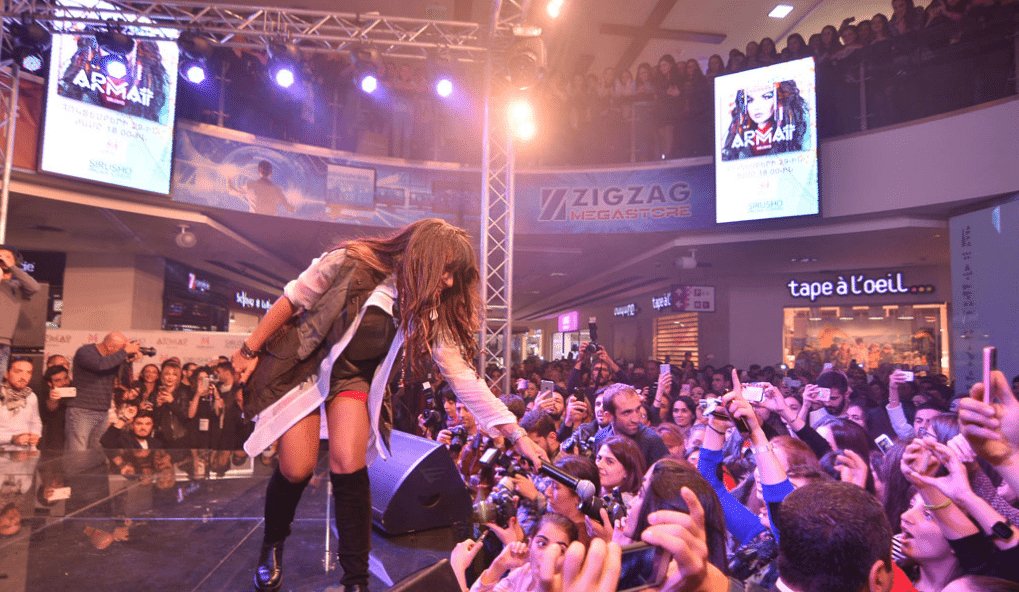 In 2015, at the end of December, Yerevan Mall launched its mobile application. Both iOS and Android can use the app. The app provides information on all ongoing sales, events, and promotions. Yerevan Mall mobile application also allows users to buy a movie ticket online in the KinoPark section.
---
As you can see, Yerevan Mall is an awesome place both for shopping and entertainment. People of all ages and preferences can spend an interesting and fun time there. Visit Yerevan Mall and experience everything you read above.  There is this famous proverb
"Better to see something once than to hear about it a thousand times."